The cast of Zorya Films "City of Mermaids" make a splash, on the set.
Leading Lady:
Emmy Buckner
Emmy plays Liv 2 on Disney Channel's "Liv and Maddie", currently in its third season. Her other Credits include Tiffany in MTV's "Faking It", Lindsey in Discover ID's "Cry Wolfe", and Tink in New Villainy LLC.'s "Banish'd. Emmy has her BFA in Musical Theatre from Florida State University and is stoked to play Christine in CITY OF MERMAIDS, finally giving her the "excuse" to flaunt a mermaid tail. However, this is not her first go about under the sea! Emmy was an Equity Principle Performer at Walt Disney World, Fl as Ariel in "Voyage of the Little Mermaid" as well as Casey in "Disney Jr. LIVE on Stage!". We're delighted to have Emmy on our mermaid team!
Learn more about Emmy here: http://www.imdb.com/emmybucknerInstagram: EmmyBuckner Twitter: Emmyeahgirl
Leading Gentleman:
Brandon Larracuente 
Brandon Larracuente in the role of Shaun! Brandon is a Florida-based actor who's been performing since age 4. His television credits include the Netflix series Bloodline, as well as Got Home Alive (Travel Channel), The Glades (A&E), Every Which Way (Nickelodeon), and the NBC series Constantine. He has also performed in lead roles at the Orlando Repertory Theatre in Charlie & the Chocolate Factory and It's a Wonderful Life, and at the Shakespeare Theatre in The Pied Piper. Before Brandon became an actor, he wanted to become a professional baseball player. We figure now he'll be okay playing one on TV! Welcome to the team, Brandon!
Crystal Cordero
Crystal Cordero, who will be playing the role of Amber. Crystal was born and raised in New Jersey, leaving to attend Florida State University. She is represented by Brevard Talent Group and is currently in Tampa training with Kathy Laughlin. Crystal is bilingual, speaking her native Spanish as well as English. Welcome to the cast, Crystal!.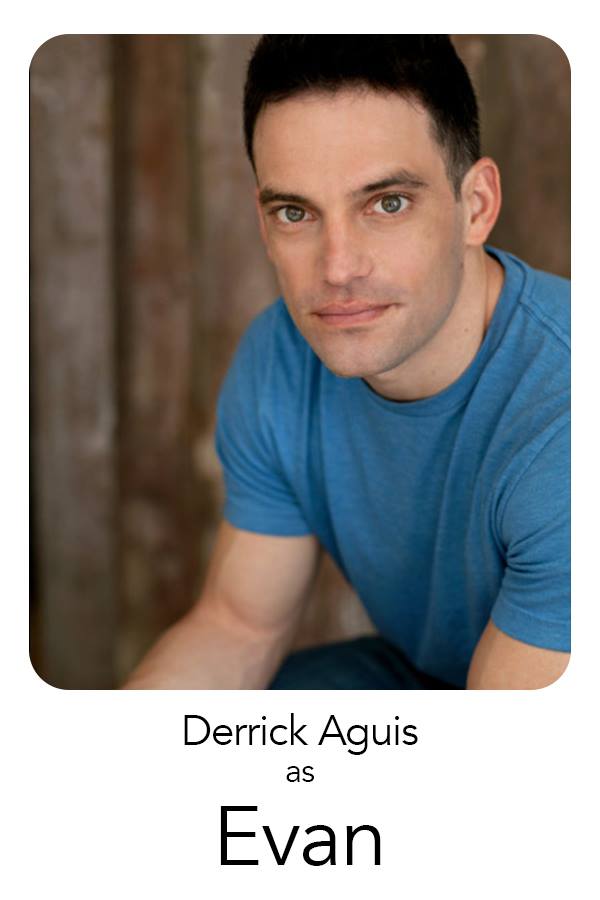 Derrick Aguis
Derrick Aguis, playing the role of Evan! Derrick hails from the mermaid-friendly Tampa suburb of Hudson, Florida, and graduated from The University Of Florida and Chicago's Second City, i.O., and The Annoyance Theatre. He's performed in various shows at each of those venues, most notably An Unscripted Romance and Co-ed Prison Sluts, and has been an instructor at The Annoyance since 2009. Derrick has appeared in videos for The Onion and Clickhole, as well as the films Hireath, Blood Of The Beast, and Judy Can't Stop, among others. He recently moved to Los Angeles–like, literally just moved. He doesn't even have a place and his stuff is still in boxes.
Michelle Baker
Michelle Baker, playing Lisa in our film! Michelle is a model, actress, and TV host who's been featured in Sports Illustrated online, as well as several movies, including Pain and Gain, Step Up 4, and the television series Magic City. She has also appeared in numerous commercials, such as Pajamagram and Labatt Blue Beer, and is the host of a weekly entertainment segment for Tampa Bay. She is an Illinois native but relocated to Florida in 2001 and is currently studying with Broadway Veteran Dee Etta Rowe at Jimmy Ferraro's studio theatre. We're delighted to have you aboard, Michelle!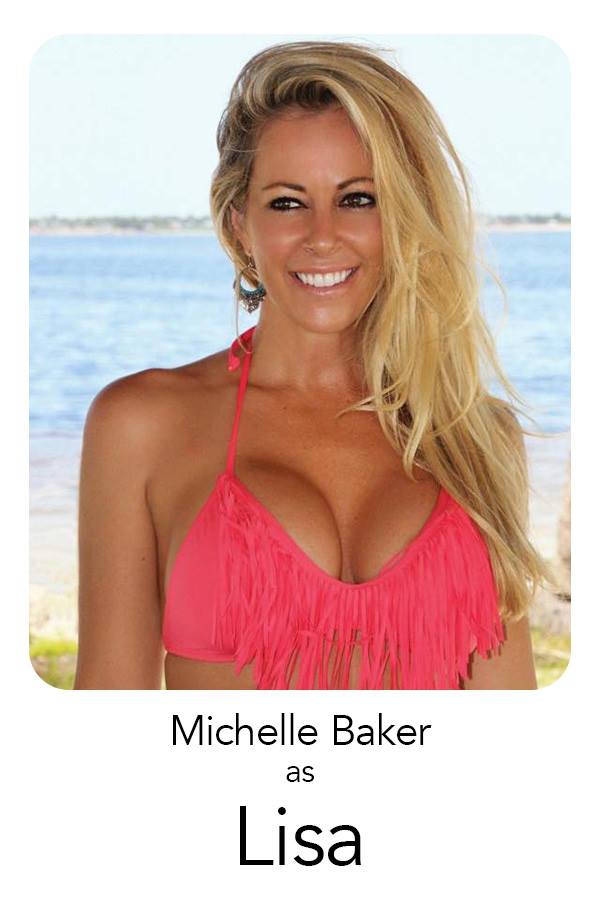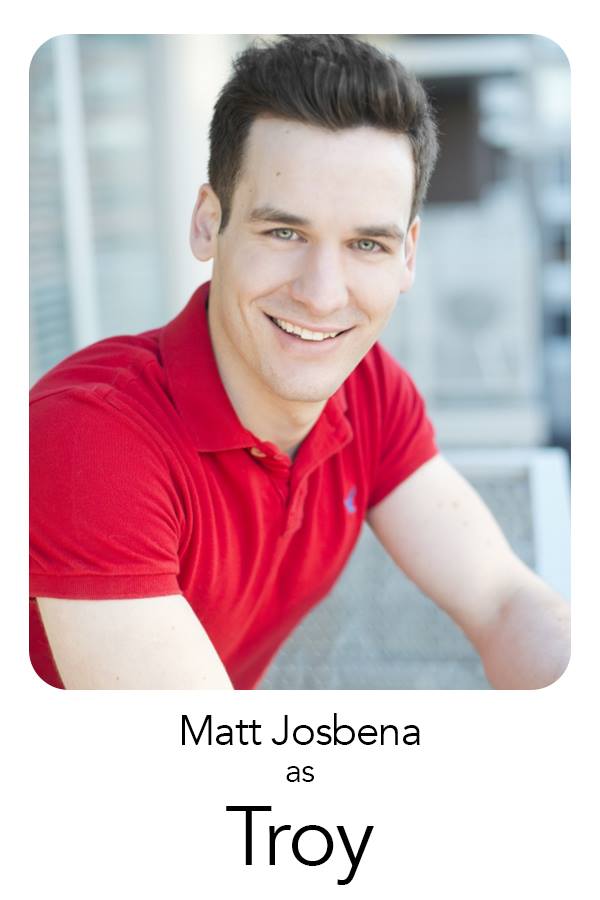 Matt Josbena
Matt Josbena, playing the role of Troy! Matt is from Rose Valley, PA, is a graduate of the Young People's Theatre Workshop, and holds an MFA in Acting & Musical Theatre from Temple University. In addition to commercial work, his credits include the role of Bobby in A Chorus Line as well as live roles at Walt Disney World and Universal Studios, and as James in the film One More Minute. Matt studied with Lauren O'Quinn and Landon Price at the Class Act Studios and is delighted to be a part of the mermaid team! We're thrilled to have you aboard, Matt!
Camerin Paige Walker
Camerin Paige Walker, who will be playing mermaid Michelle in CITY OF MERMAIDS! Camerin was born in 1996 in Tampa, and has been acting since the age of 8. She studies the Eric Morris process with Kathy Laughlin, CSA, and is currently a freshman at the University of Tampa, where she is working towards a degree in Journalism. Welcome to the cast, Camerin!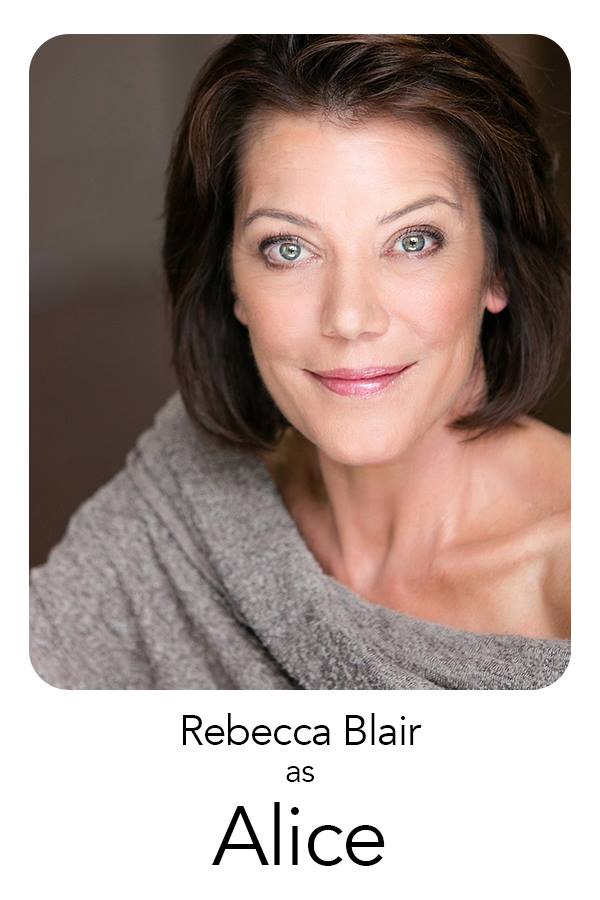 Rebecca Blair
Rebecca Blair, who will be playing the role of Alice in CITY OF MERMAIDS. Rebecca has featured as a news anchor and reporter for WTOL TV and starred in the films Moving On and Mother Torn, among others. Rebecca enjoys gardening and painting, and lives in Central Florida with her husband and teenage son. We're delighted to have Rebecca on our Mermaid Team!